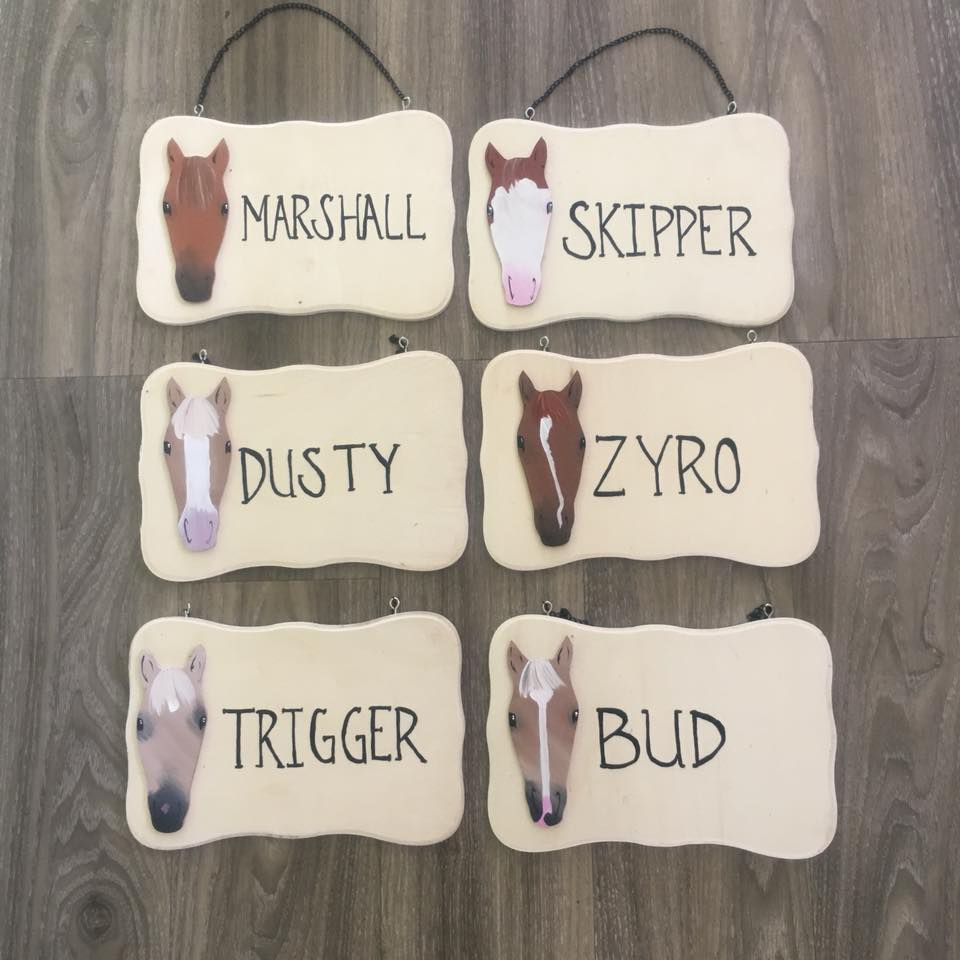 If you own a one horse or have a yard of horses, a personalised stable door sign can be an excellent addition to your horses stable, from the comical to the classical Ruby Rose Horseboxes can help you in your search for the perfect door sign for your horses stable.
Wooden Door Signs
Wood is a classic choice giving a beautiful rustic feel to your stable door, with a choice of fonts available and attractive imagery we can help you find the perfect door sign.
Metal Horse Stable Signs
Bronze, silver and gold coloured stable door signs can be long lasting, attractive addition for your horses stable, with lots of fonts to choose from we offer low cost stable door signs.
Funny Stable Signs
As well as custom made stable signs for your horses individual doors we also have a wide range of humorous door signs for around your yard from `moody mare` through to 'Horse Lovers Are Stable People', we can also create custom yard signs to your individual specification.
Partner With Us
Ruby Rose Horseboxes are always looking to partner with other equestrian businesses if you are a company creating stable signs please email us at info@rubyrosehorseboxes.co.uk our website has thousands of visits each month so is a perfect platform for you to promote your equestrian business or services. We are open to a number of options from cross promotion between our two brands through to commission based partnership or a standard advertising package and promotion.