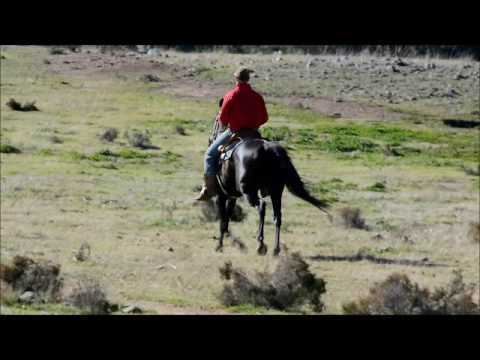 Trail riding is a fantastic way to spend an afternoon soaking in the beautiful countryside and giving your horse or pony some much needed exercise. However, the terrain involved in trail riding and the possibility of coming into contact with unfamiliar people or vehicles means that some horse breeds are better for trail riding than others. These are five of the top horse breeds for trail riding.


Arabian horse
This is one of the most instantly recognised breeds, which is no surprise considering there's evidence they've been around in their modern form for about 4,500 years. It has remained a popular breed of horse for thousands of years because of its stamina and friendly temperament. Another benefit of riding with this horse? They will make any photos you're planning on taking look even more picturesque.
Welsh Pony and Cob
The Welsh Cob has also been around for thousands of years and has Arabian influences running through its DNA. These intelligent horses are known for their great temperament and hardiness. Since a semi-feral population of these horses can be found on the mountains of Snowdonia, you can be assured they are a comfortable ride on even the most challenging of trails. As you might expect, you'll find many of these horses on popular trails around the Welsh coast.
Highland Pony
The Highland Pony is another breed native to the British Isles. Native breeds, it'll come as no surprise to hear, have developed to become accustomed to their environment so it's no wonder they are so good for trail riding. While this Scottish breed might not be as well known as the Shetland Pony, they are extremely tough and can often ride barefoot.
Connemara Pony
We've had a Welsh and Scottish pony - now here's an Irish one. Like all trail riders, the Connemara Pony has a good temperament so they're unlikely to get spooked. Their smaller size makes them a good choice for children or smaller adults, but they have a long stride that allows them to keep up when riding with other breeds.
Clydesdale Horse
While perhaps not the most common sight on trail routes around the UK, the Clydesdale Horse is a firm favourite of riders impressed with their strength and ability. Larger riders in particularly are attracted by the power, stability and endurance offered by a Clydesdale Horse.
Cross breeds and individual temperaments
When it comes to picking the perfect trail riding horse there are two more things to bear in mind. Firstly, there are many excellent cross breeds that have often been bred with the aim of making them the ideal trail riding horses. Secondly, every horse has its own personality, which is partly innate and partly learnt from the way its brought up, so it's impossible to guarantee one horse will provide a better ride than another on the sole basis of its breed.