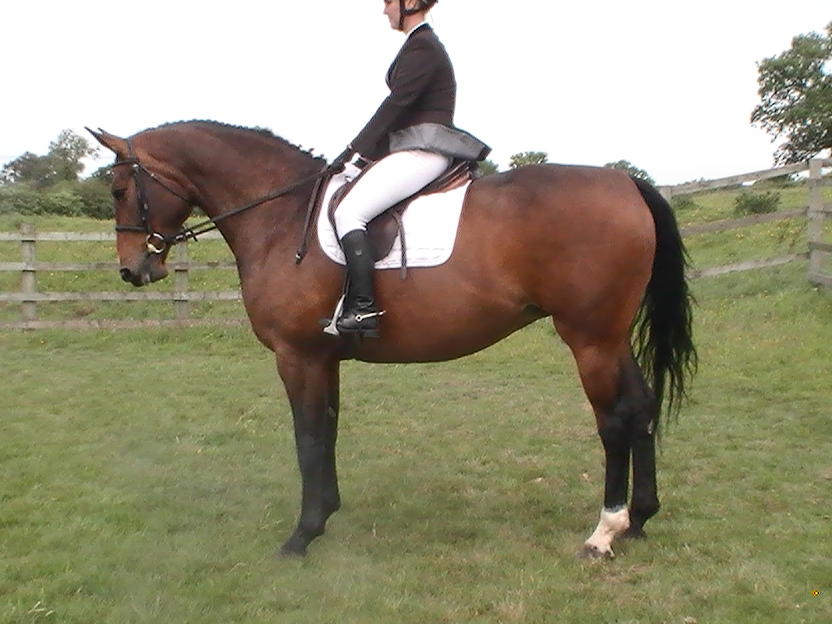 Many people dream of owning a horse, but they often don't know just how expensive achieving their dream can be. While the cost of owning a horse varies depending on its age, size and breed, not to mention its purpose, this guide should give you a rough idea of whether you can afford it.


Buying a horse
Once you've found a horse, you'll want to have it vetted. Not only will this reassure you your horse is in good condition, but many insurers won't insure a horse that hasn't been vetted. Depending on what you plan to use your horse for, vetting costs between around £75-£200.
The price of the horse itself can vary wildly from as little as £100 into the £1000s depending on age, experience, breed and other factors.
The asking price may include tack, but if it doesn't or you want new tack there will be extra expenses. Saddles cost £200-£700 depending on whether you want a synthetic or genuine leather saddle and bridles are usually £20-£50. Turnout rugs to keep your horse warm are £30-£200 depending on thickness - you'll need two, for when one is wet or needs repair. Other smaller items such as grooming kits, feeding buckets and minor medical supplies will add up to about £150.
If you're leasing rather than buying it's especially recommended you have a written contract drawn up by a solicitor, costing around £100.
Housing and feeding your horse
Unless you have the space needed to keep a horse you'll need to rent space at a livery yard. The cost per week can range from £10-£150 depending on facilities. At a full livery yard bedding and feed is often included and staff will provide daily care for your horse, while the cheapest rent will require daily visits from the owner.
Feeding costs for most horses are about £10 a week, although horses receiving more rigorous exercise may need extra, while bedding costs are £10-£20.
Keeping your horse healthy
< Health insurance is an absolute must unless you want to risk paying thousands for treatment. Depending on the type of horse and the level of cover needed this costs around £20-£40 a month.
Insurance may not pay for things such as annual inoculations and visits from the dentist or the regular worming treatments and visits from a farrier, which add up to £500-£600 annually.
It all adds up
The Blue Cross estimates that the average cost of keeping a horse is a mighty £6000 a year. However, they have plenty of tips for reducing costs - could you club together with other horse owners at your yard to buy food in bulk at a reduced price for example? With a little bit of imagination and some hard work, making your dreams a reality might not be out of reach.